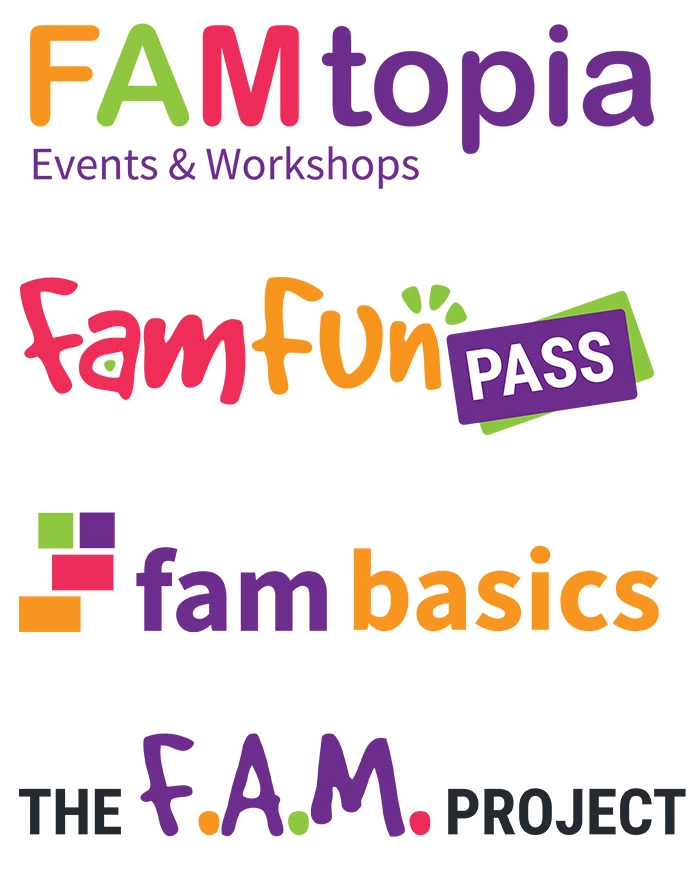 This family of brands wanted a look and feel that could move across each facet of the business, from the FAM Project, with a heavy subject matter and a big mission, to the Fam Fun Pass, a deals app for families on a budget.
Website Design & Development
Each responsive website was built on their own domain using WordPress with complex functionality that leverages Woo Commerce Subscriptions to purchase a subscription to access the deals inside the mobile app.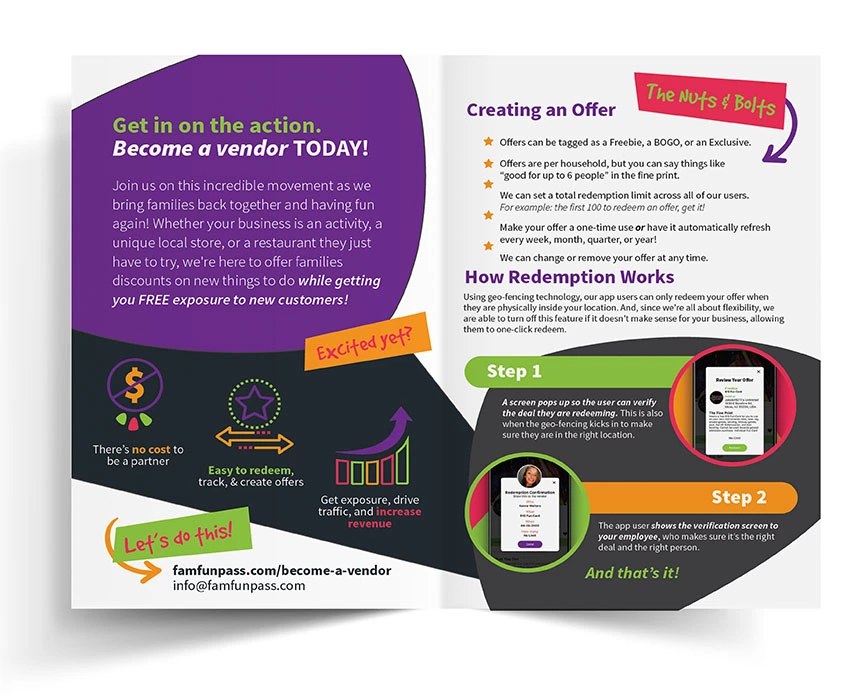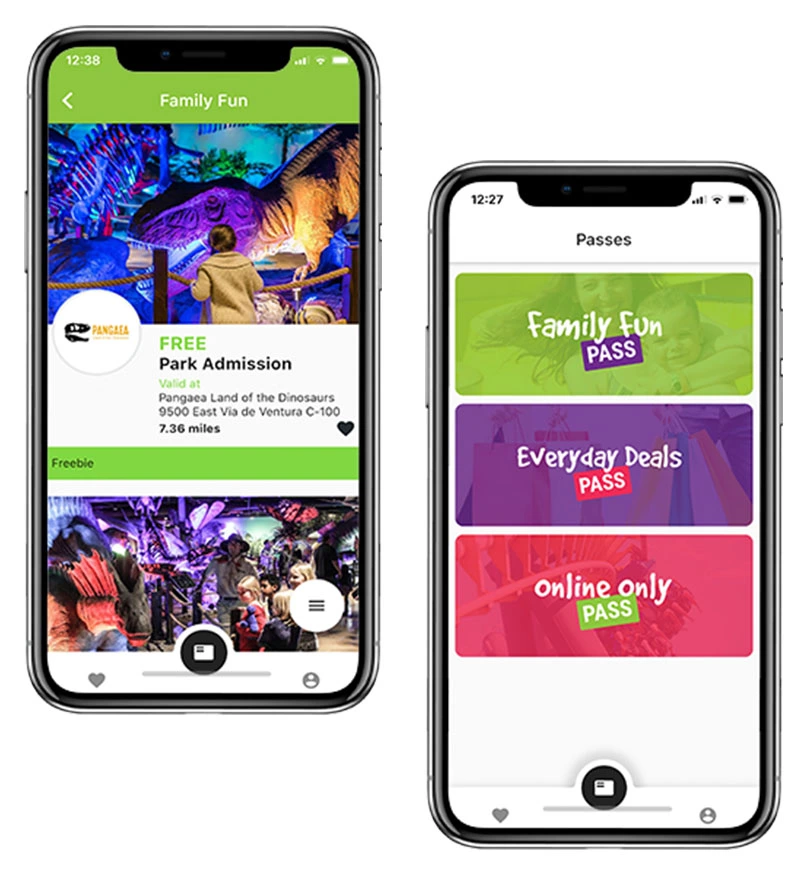 This brochure was created to be used at networking events to explain the family of companies and what they're about. The mobile application was designed to be fun and engaging with a simple flow and complex category filtering.