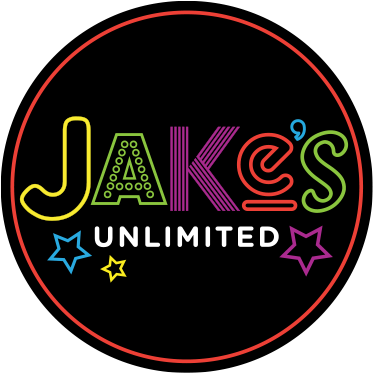 Family Entertainment Center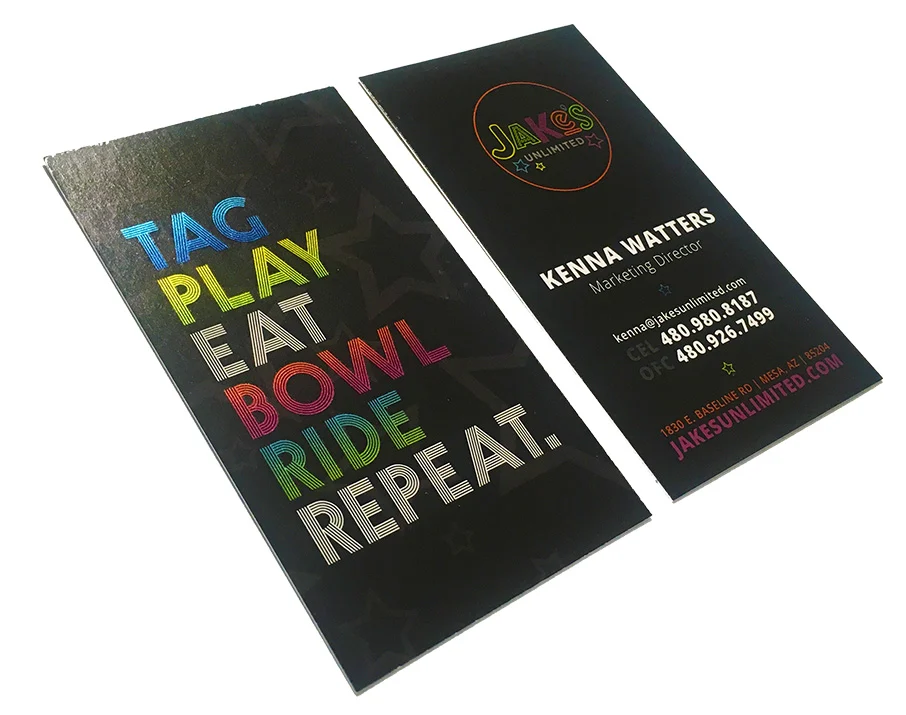 Business Cards, flyers, banners, menus, signage, photography, and so much more. It take's a lot of creative assets to build up a brand like Jake's and we've done it all.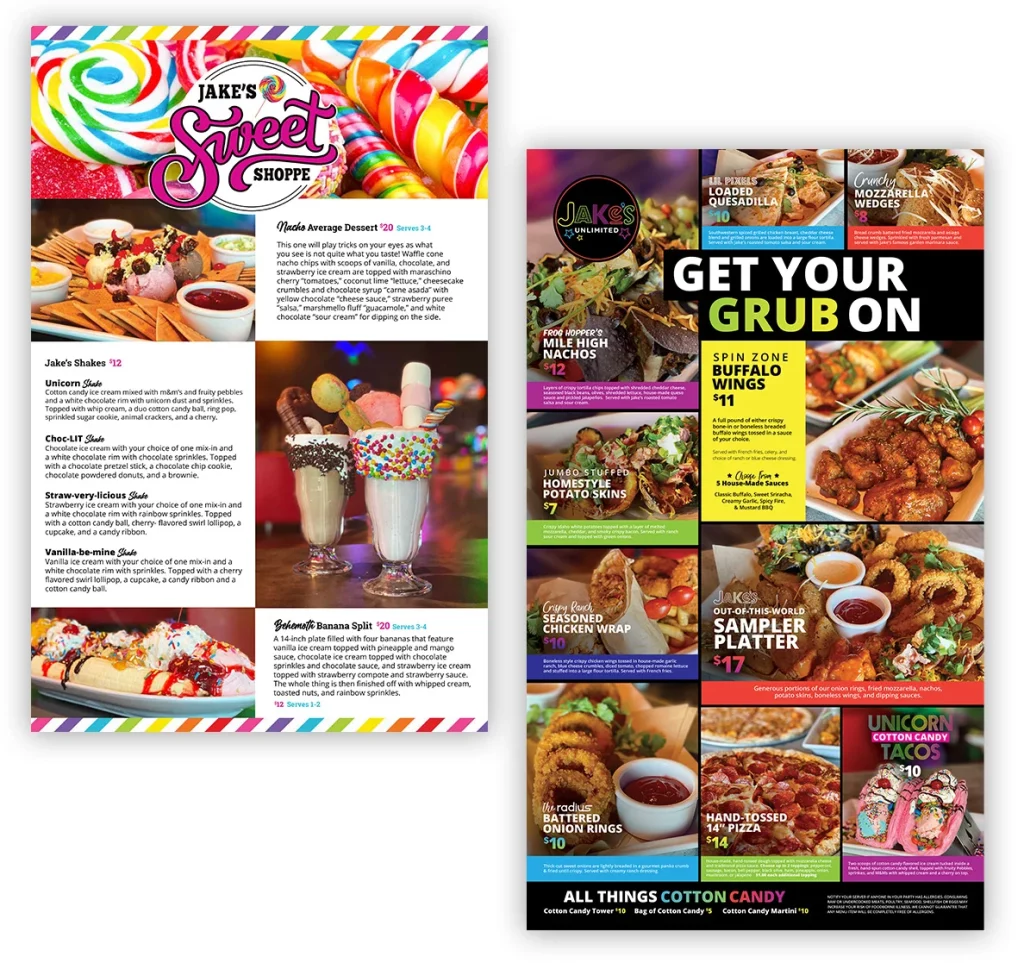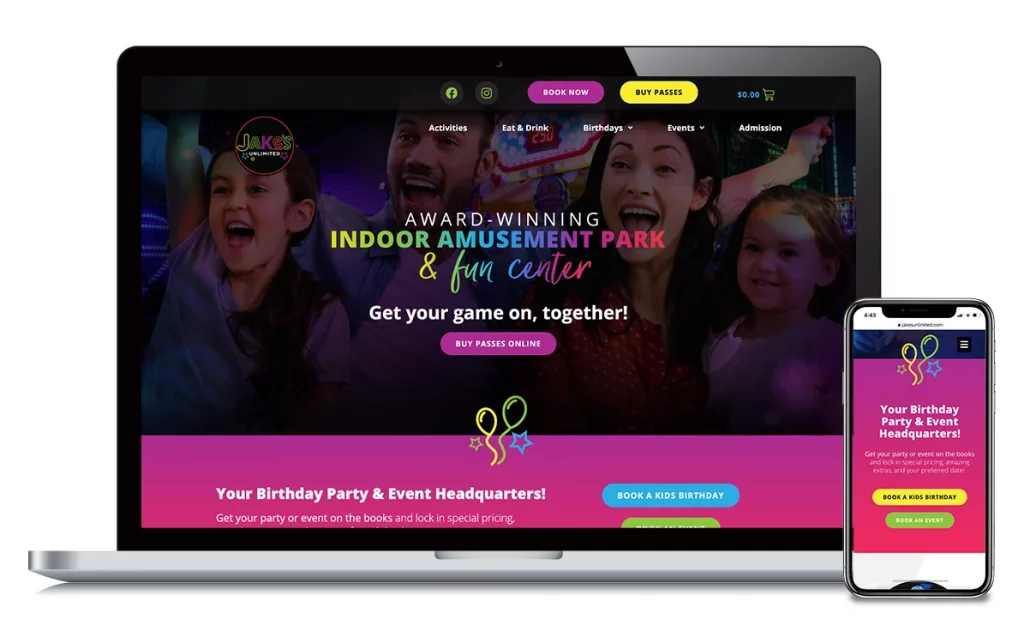 Website Design & Development
Jake's Unlimited has a robust responsive WordPress website with a Woo Commerce online store for purchasing passes and gift cards. Featuring over 35 pages, this site sees traffic of 20-35k per month so it needs to not only engage users, but load quickly and get users the information that they need in an organized way. This site is constantly evolving and updating which is streamlined due to the way it was built from the ground up.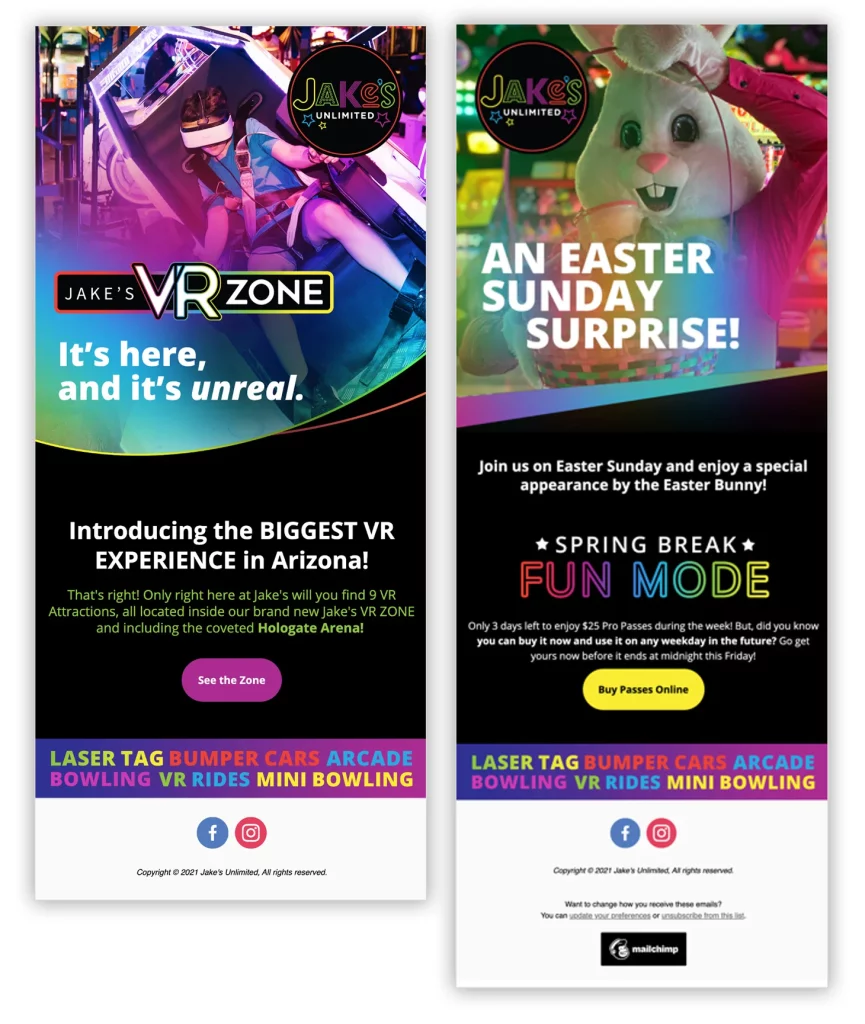 From automated campaigns triggered by sign ups and birthdays to regular marketing and promotion emails, we handle the design, strategy, and content writing from beginning to end.
Social Media & Digital Marketing
We write, photograph, and design a daily content calendar for Facebook and Instagram. Jake's marketing strategy is 99% digital between Facebook and Google. We leverage top tactics and great design to drive record traffic month after month.