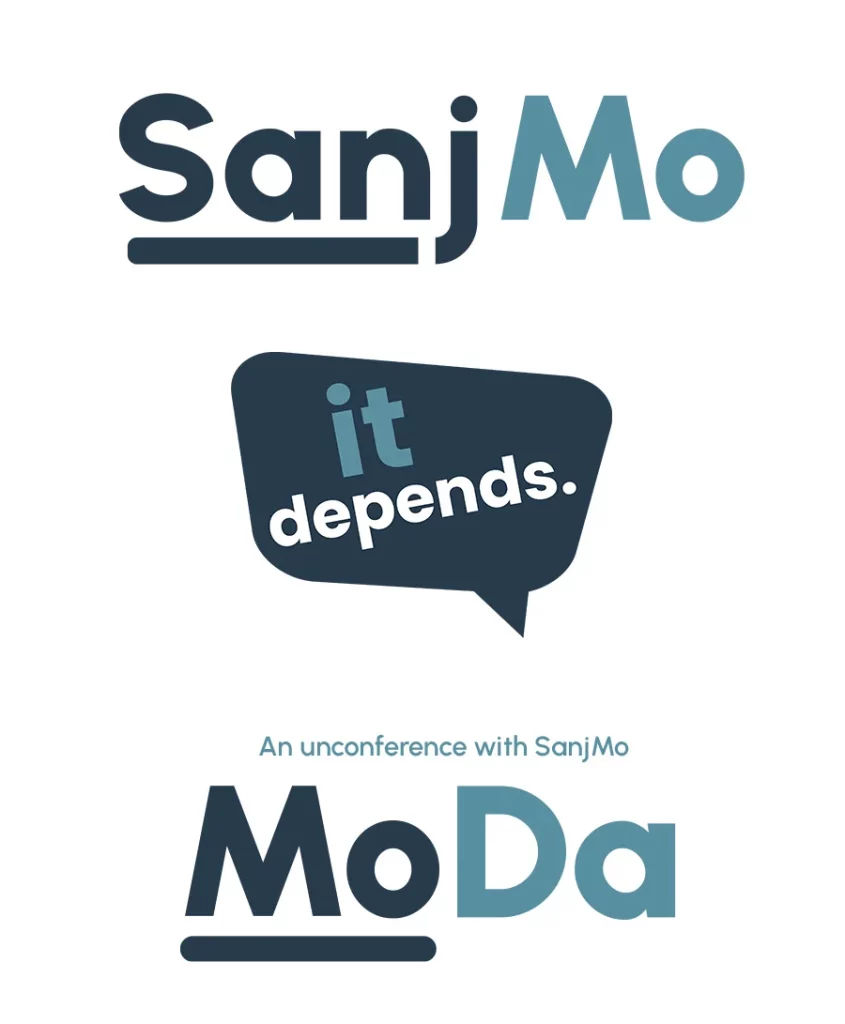 Being in the tech space, this client needed a look and feel that represented his personality with a classic modern appeal. His logo execution was intended to be part of a system of brands where the identifying piece is the underline emphasis and the color palette.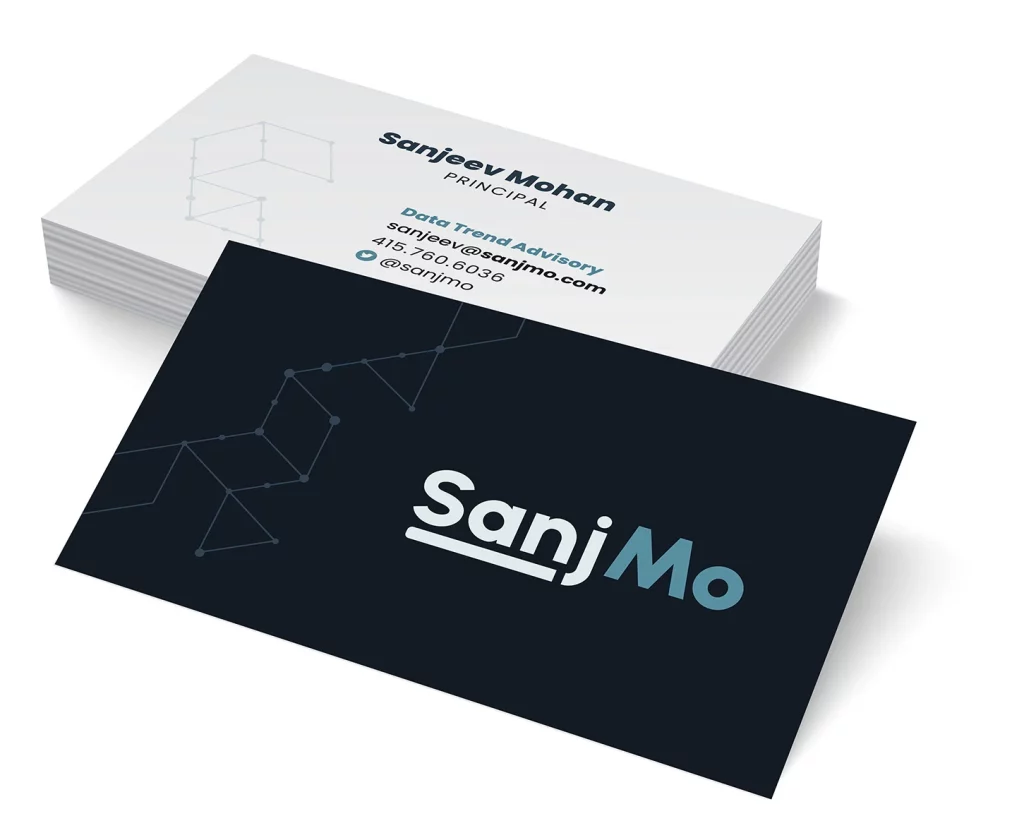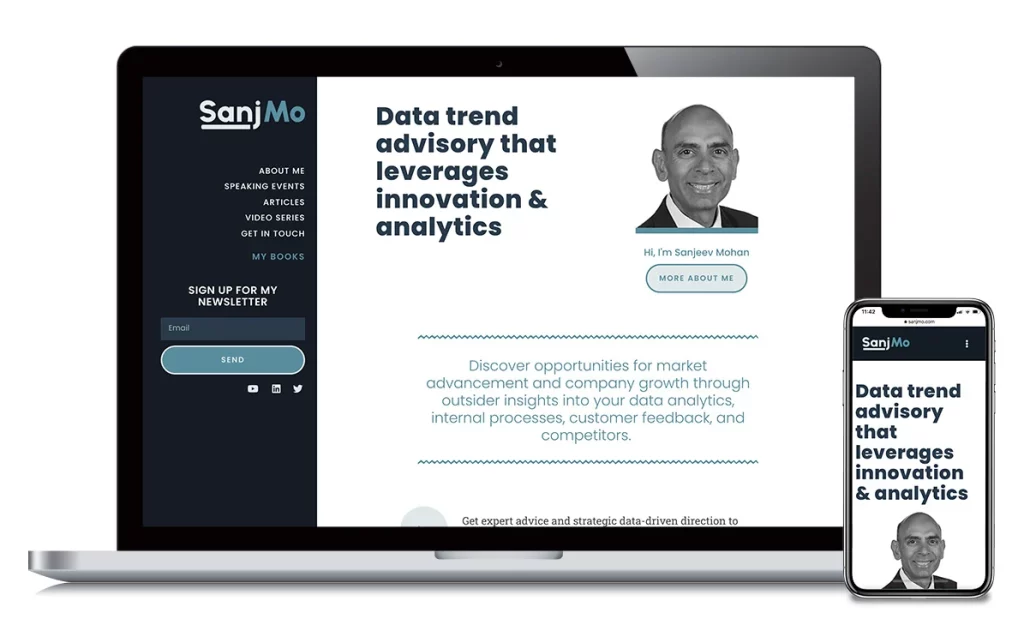 Website Design & Development
Unique navigations speak well for brands who are brave and on the cutting edge of technology, and this made sense for SanjMo. He was going to be generating a ton of content, so this responsive WordPress site uses Advanced Custom Fields to create unique post types for his speaking engagements, articles, and videos.