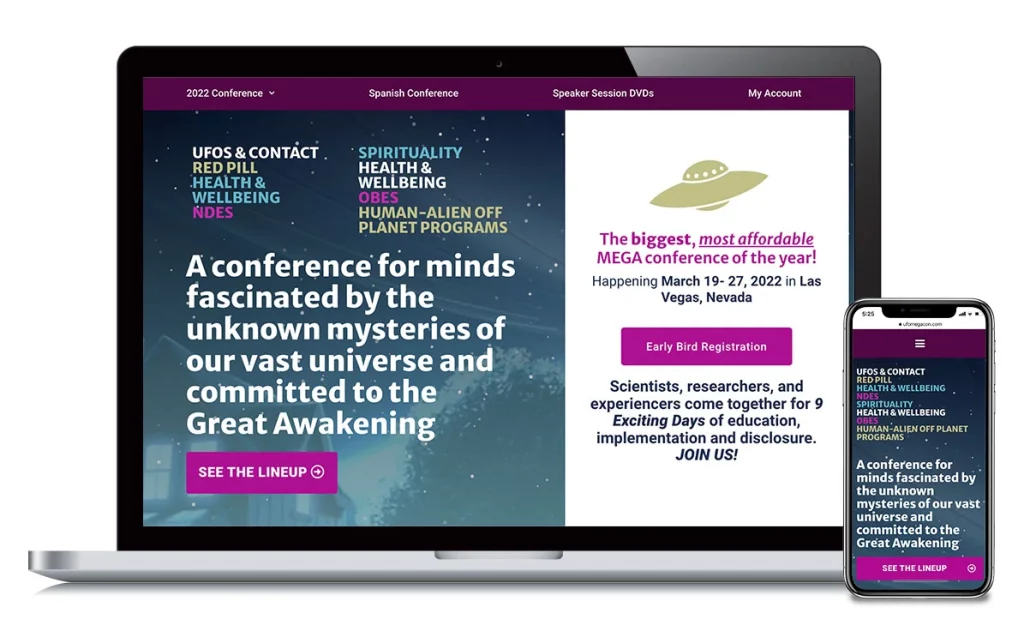 Website Design & Development
This responsive WordPress website featuring a Woo Commerce store that sells DVDs and annual conference tickets is complex in that the content is always changing. The site is designed to support a lot of content while also converting potential attendees to purchasing a ticket. This site leading up to the conference is dramatically different than the months following where the focus is instead on Online Conference and DVD sales.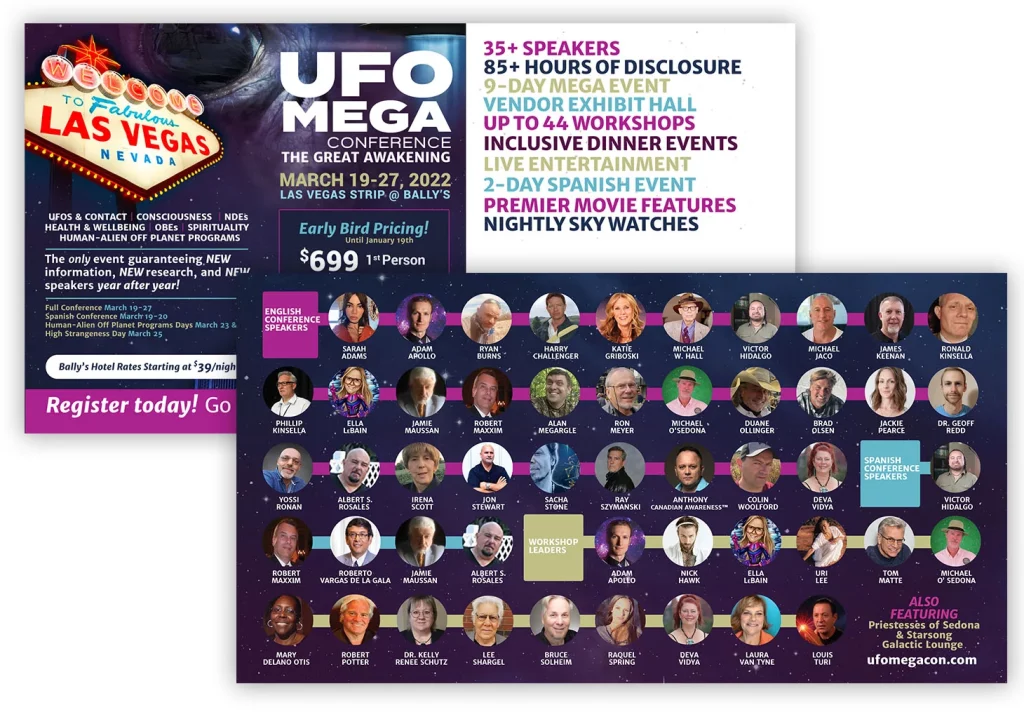 Collateral & Email Design
The brand really came to life through design pieces like emails, postcards, flyers, banner stands, and video graphics.
Social Media & Digital Marketing
They have a fantastic following on Facebook that we were able to boost posts to reach. We also grew their Instagram page through a set of strategic hashtags that allowed new people to discover and engage with the conference and ultimately attend.
The UFO Mega Conference digital strategy on Google and Facebook leveraged audiences with interests in subjects like UFOs, the paranormal, and spirituality. Honing in on who is most likely to attend a conference like this is key to a successful digital campaign and one of the benefits of this type of tactic.